Last Updated on 26. April 2021 by Simon
Einige Zeit lang wurde Kanal-Ordner in der Standard SharePoint Dokument Bibliothek mit folgendem Hinweis versehen:

Es ist mir aber nicht möglich, genau nachzuvollziehen was es mit der Meldung auf sich hat. Suche ich nach diesem Satz bei Google, erhalte ich lediglich 489 (!) Resultate, wobei zwei auf ein Problem verweisen und der Rest ist, na ja … . Nun aber zum Problem.
Problemstellung
Ein Ordner, der mit einem Kanal verbunden zu sein scheint, lässt sich nicht löschen. Es gibt die Funktion «Löschen» im Menü nicht und auch ShareGate ist hilflos. In Microsoft Teams ist der Kanal aber bereits sein mehr als einem Monat gelöscht. (Das ist insofern relevant weil Kanalnamen für 30 Tage nach dem löschen gesperrt sind und nicht wiederverwendet werden können)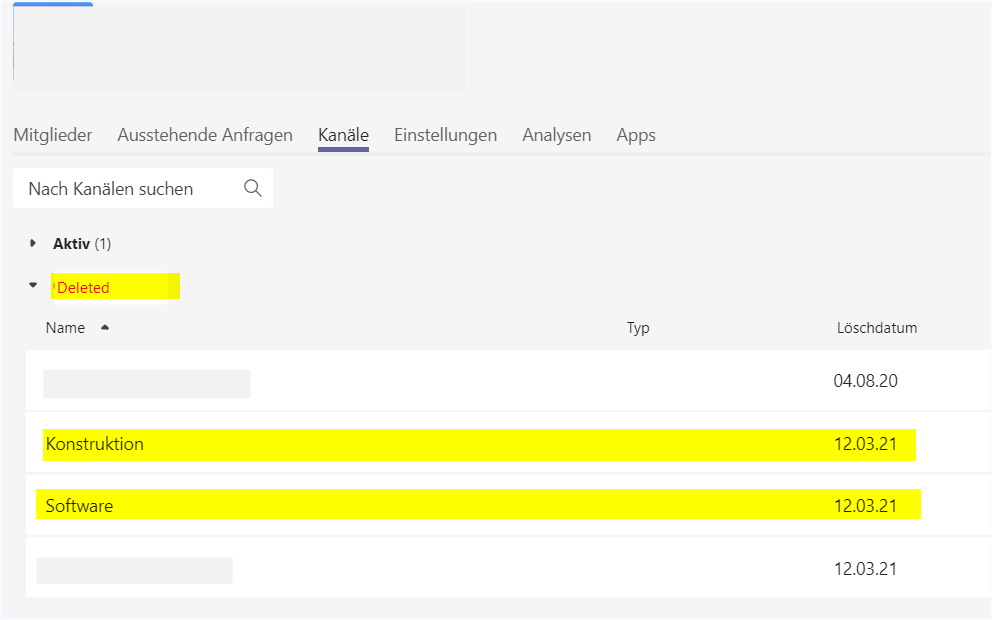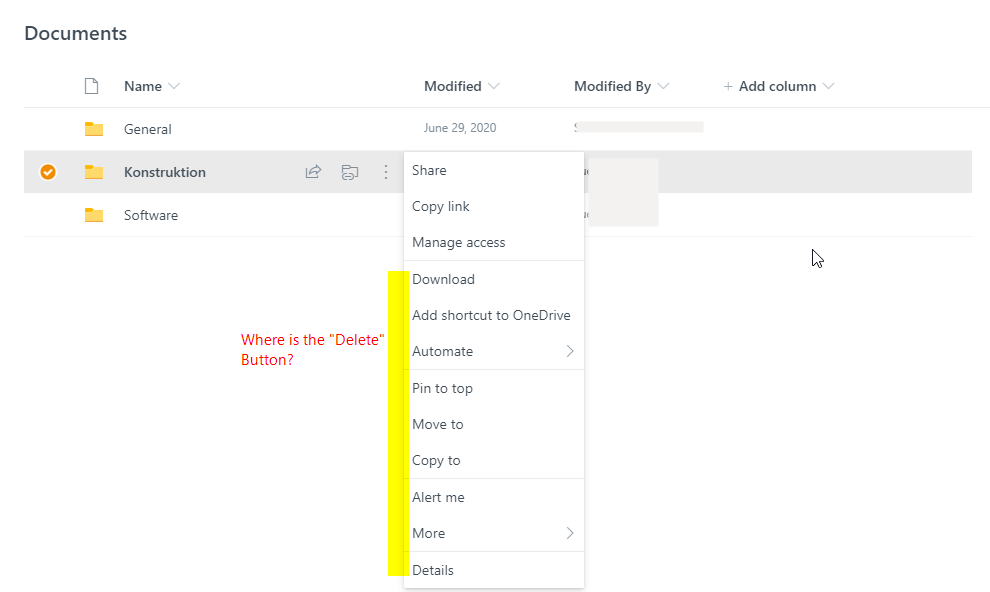 Lösungsweg
Es ist möglich den Ordner in einen anderen Ordner zu verschieben und anschliessend den Ordner einfach zu löschen. 🙂
btw.
Wenn jemand erklären kann was es mit «This folder is connected to a channel in Microsoft Teams» auf sich hat, wäre ich dankbar drüber 🙂
**Update
Im Microsoft Administration Message Center ist ein Eintrag veröffentlicht worden: SharePoint and Teams: Folder in site visibly connected to channel MC252336
This new Microsoft Teams release will make it easy to tell which folders within your SharePoint library have a Teams channel associated with them. Additionally, you'll be able to see this right from within the SharePoint user interface.
https://admin.microsoft.com/Adminportal/Home#/MessageCenter/:/messages/MC252336
https://www.microsoft.com/de-ch/microsoft-365/roadmap?filters=&searchterms=30686
https://techcommunity.microsoft.com/t5/microsoft-sharepoint-blog/what-s-new-for-your-intranet-in-office-365/ba-p/194168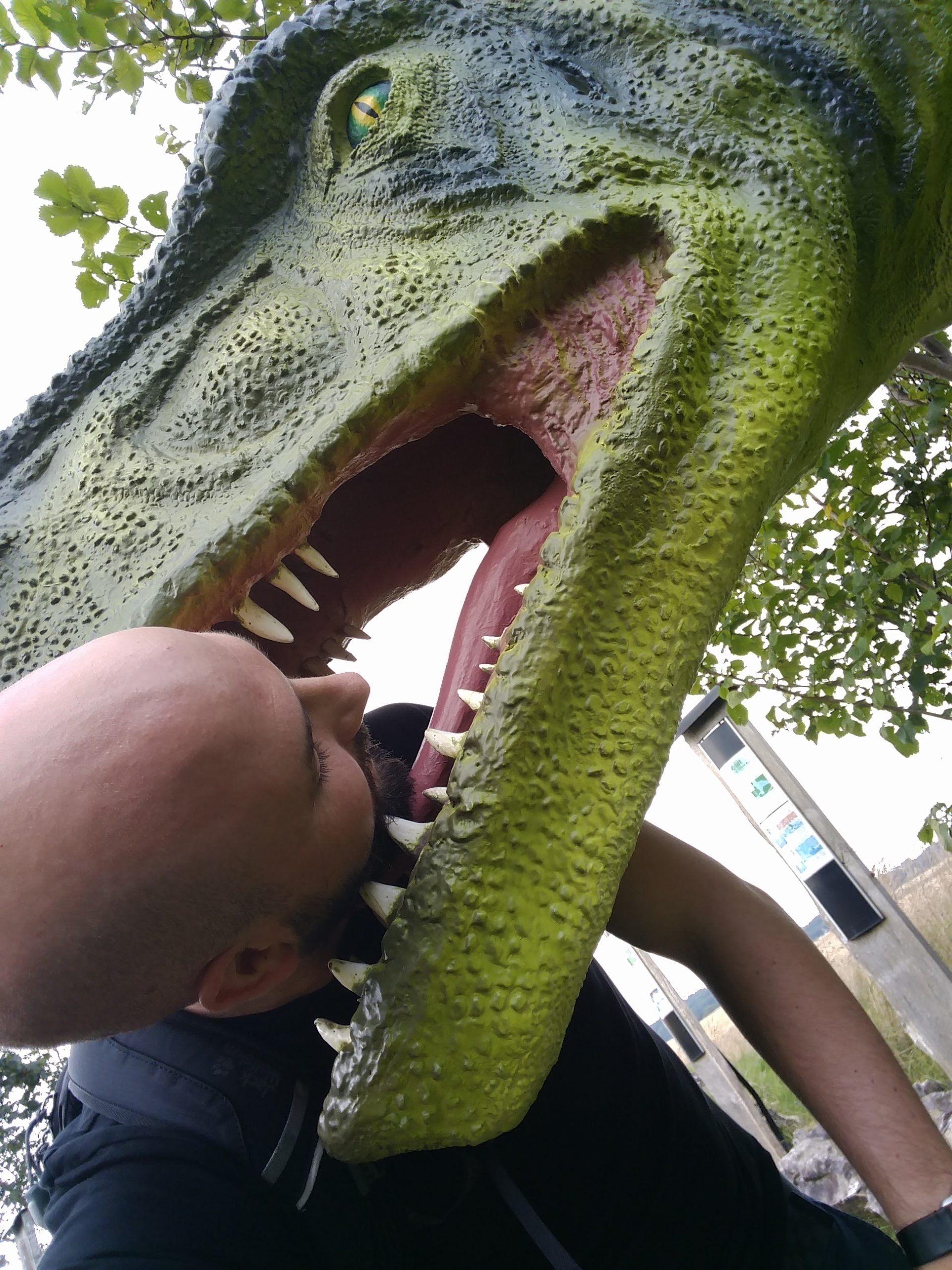 Informatiker und Mechaniker, gerne mit der Frau und den beiden Kids unterwegs, mit dem Internet gross geworden, arbeitet mit Microsoft Office 365, hat und lebt ein Papierloses Büro, hat einen eigenen Server im Keller